Our 2019 theme is SIGNIFICANCE and we're offering two summer camps in 2019
Arts & Science Camp 
Sunday June 9 - Saturday June 15, 2019
This 7 day, 6 night resident camp for girls 11 - 17 years old, invites campers to try new skills with dedicated mentors, experience personal independence and practice social skills with new people.
Tuition for the Arts & Science camp is $695.
Includes lodging, meals, t-shirt, programming, all materials, pool party and more!
Roundtrip or one way transportation between Lincoln and Aurora is available and can be purchased during the registration process.
---

Weekend Arts Retreat for Girls and Women
(Noon) Saturday June 15 - (Late Afternoon) Sunday June 16, 2019
This two day arts retreat is a fund and friend raiser for Camp Summergold. 
You get to have a camping and arts escape with friends and family - girls only!
Programming includes housing and meals, swimming, art and craft activities, serious and silly conversations as well as a camp fire, a high tea and a chance to chill with some awesome people.
Tuition is $80 for girls 11 - 17 who are attending the Arts & Science Camp and choose to stay for the weekend.
Tuition is $175 for all others who are joining us for the weekend.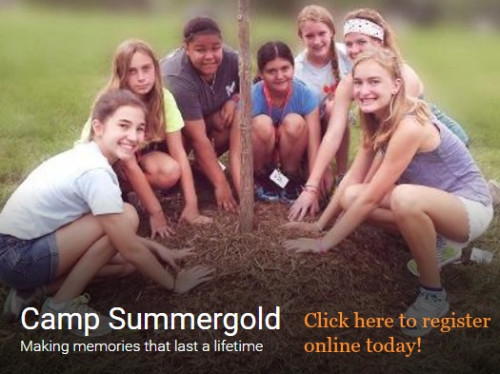 "The American Camp Association, which accredits more than 2,400 camps nationwide, reports the weekly cost of day camp averaged about $300 while a week at overnight camp averaged about $690." - NBC Today.com