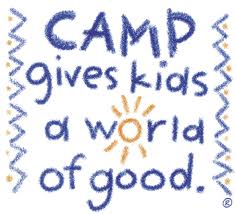 You'll want the following items to personalize your bunk.  We suggest:
A pillow & twin bedding, or sleeping bag
Bath towels & wash cloth
Toiletries in a small bag, tote or bucket 
A  favorite stuffed animal
A clip light to read your books before lights out
Slippers or flip flops for the shower
---
You don't need a ton of clothes at camp.  We suggest:
Long pants or jeans for cool nights and cookouts
Sweatshirt or sweater (for evenings)
Pair of closed toe shoes (this is a must for camp trips)
Shorts & tee shirts (casual)
Bathing suit 
---
Flashlight (this will be used)
An umbrella (just in case)
Sunscreen & Hat
Bug repellent (we will have some too)
APPROVED DIGITAL DEVICES: electronic readers, MP 3 players & I Pods without internet access
ABOUT CELLPHONES: Camp Summergold has a no-cell phone use policy during camp. Cell phones that are brought to camp and checked in, will be stored in the director's office. If a camper is found with an unchecked cell phone she will be dismissed. See "Behavior & Dismissal Policy".