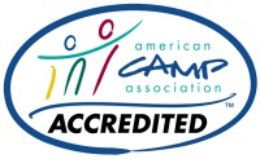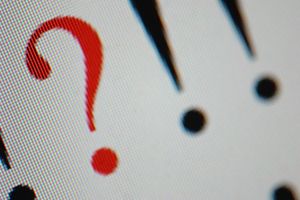 IF YOU CAN'T FIND THE ANSWER YOU ARE LOOKING FOR PLEASE CALL OUR OFFICE at 402-474-2206
DOES YOUR STAFF GO THROUGH BACKGROUND CHECKS?
YES! Everyone on staff, including counselors, nurse and directors. We use CampBackgroundchecks.com. 

HOW OLD ARE THE COUNSELORS?
Our counselors must be 19 years old and go through an interview process, background checks and take part in orientation sessions that involve safety procedures and best practices working with youth. Many of our counselors are earning college degrees in secondary education, science, physical education and the fine arts.

WHAT IS THE CAMPER TO STAFF RATIO?
1 camp counselor to 6-8 campers.

WHAT HAPPENS IN THE EVENT OF SEVERE WEATHER?
Campers, counselors and staff will be aware of all severe weather alerts and directed to proper safety areas.

IF NO CELLPHONES ARE ALLOWED HOW WILL I GET IN TOUCH WITH MY DAUGHTER?
Campers are allowed to make prearranged calls home.  These calls should be arranged during the check in process.  Parents can call camp directors to deliver an urgent message or send Camp Grams to the campers.
CAN I EMAIL MY DAUGHTER?
Camp Grams may be purchased at the time of registration.. A card or letter sent through the US Postal Service  is always appreciated.

ARE THE BUNK ROOMS AIR CONDITIONED?
YES. 
ARE SCHOLARSHIPS AVAILABLE?
Yes.  Our 2020 scholarship application can be accessed within the Registration Portal.  You can't apply for a scholarship without registering your child. Application deadline for 2020 scholarships is March 15, 2020.
WHY DO MENTORS MATTER?
Exposure to mentors, role-models and counselors increases self-confidence necessary for success.

IS SELF CONFIDENCE LOWER FOR GIRLS?
Yes. Believe it or not, it is. While we earn the majority of Masters and PhDs, the confidence crisis starts between ages 10 – 16 years of age mostly because of media and other social situations. We are dedicated to helping girls with this issue. Research shows men do not suffer from this issue, as much.

WHAT WILL HAPPEN IF WE DON'T BUILD CONFIDENCE?
We could limit their opportunities.

IS THERE A BENEFIT IF WE ARE SUCCESSFUL?
YES! The research is extensive from the home, to the classroom, to the boardroom, to around the globe. Corporations promoting women are more profitable. The list is long. When women succeed, our country succeeds together.

WHAT DO GIRLS GET OUT OF CAMP?
Positive Identity -Independence -Leadership skills -Social Skills (Friendship Skills) -Social Skills (Social Comfort) -Social Skills (Peer Relationships) -Adventure and Exploration -Environmental Awareness -Positive Values and Decision-Making -Summer Learning and Positive Risk-taking