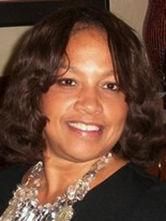 Marthaellen Florence is director of community engagement at NET-Television. In the community, she sits on the boards of the Malone Community Center, Lincoln Community Foundation, Lincoln Library Board, KZUM Radio, Flatwater Shakespeare Company and is the associate CD-1 county chair of the Nebraska Democratic Party. She also serves on the UNL Chancellor's Commission for the Status of People of Color and is part of the Inclusive Leadership curriculum team.
Who has inspired you?
Hundreds of people have inspired me and have had some influence in my life. First of all, I can't forget those who were directly involved in my upbringing – my mother, maternal grandmother and any number of my female elders. Those women with strong identities who know themselves really inspire me. As a result, I am inspired by the "mavericks" of the world, the "pot stirrers." I am particularly fond of those folks who say "it can't be done." These are the ones that inspire me to always make it happen.
Whom do you hope to inspire?
For over 20 years, I have served as a workshop facilitator teaching college students about the art of leadership and vision development. I tell them, "When you are living the best version of yourself, you inspire others to do the same." I never really thought of it until now, but I hope to continue to be that person who inspires others to say, "Because of you, I didn't give up."