WHY I PLEDGE 5050 premieres globally on 50/50 Day 2018 (Thursday, April 26), with roughly 35,000 events around the globe. Find out more about 50/50 Day. Watch the film, make a pledge, share on social, extra bonus points if you share a video on social why the pledge is important to you. Be sure to tag #GettingTo5050 & #WhyIPledge5050 so we can all work together towards a more gender-balanced world. http://www.whyipledge5050.org
---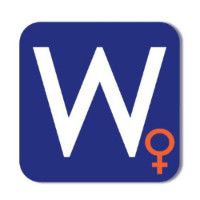 List of the top life changing books in honor of International Women's Day! Visit lithub.com
Celebrate Women's History and these Women Playwrights new works. See below for just a sampling:
SILENT SKY, by Lauren Gunderson -- When Henrietta Leavitt begins work at the Harvard Observatory in the early 1900s, she isn't allowed to touch a telescope or express an original idea. Instead, she joins a group of women "computers," charting the stars for a renowned astronomer who calculates projects in "girl hours" and has no time for the women's probing theories. The true story of 19th-century astronomer Henrietta Leavitt explores a woman's place in society during a time of immense scientific discoveries, when women's ideas were dismissed until men claimed credit for them. Social progress, like scientific progress, can be hard to see when one is trapped among earthly complications; Henrietta Leavitt and her female peers believe in both, and their dedication changed the way we understand both the heavens and Earth.
BRIGHT HALF LIFE, by Tanya Barfield — A moving love story that spans decades in an instant — from marriage, children, skydiving, and the infinite moments that make a life together.
PLACEBO, by Melissa James Gibson — A minty green pill — medication or sugar? Louise is working on a placebo-controlled study of a new female arousal drug. As her work in the lab navigates the blurry lines between perception and deception, the same questions pertain more and more to her life at home.
FOREVER, by Dael Orlandersmith — Orlandersmith explores the strange way we form powerful bonds with people who, though unrelated to us by blood, come to feel like family. Observing strangers from around the world making pilgrimages to their favorite artist's grave, Orlandersmith investigates the complex legacy she received from her mother — a legacy of bitterness, abuse, and frustration, but also of poetry, music, and art.
OF GOOD STOCK, by Melissa Ross — The three Stockton sisters are witty, brilliant, beautiful — and a total mess, thanks to the legacy of their complicated novelist father. When these women gather at their family home on Cape Cod for a summer weekend, their reunion ignites passions, humor, and wildly unanticipated upheavals.
THE GLAMOUR HOUSE, by Lydia Stryk  — It is 1947. In the glamorous world of Trudi Stein's dress shop on Manhattan's Upper East Side, everything is cloaked in silence — until the arrival of an enigmatic new salesgirl, Esther Bayer, a young immigrant from Germany, whose very presence fills the joyless establishment with energy, laughter, and life. What ensues is a mysterious, obsessive relationship that culminates in revelation.
These plays and more located at:
Dramatists Play Service, Inc. 440 Park Avenue South, New York, NY 10016
Tel. 212-683-8960 | Fax 212-213-1539 | www.dramatists.com | postmaster@dramatists.com