FAQs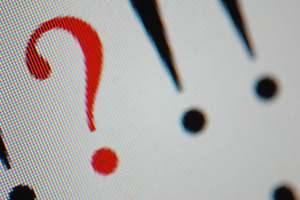 DOES YOUR STAFF GO THROUGH BACKGROUND CHECKS?
-YES! Everyone on staff, including counselors, nurse and directors. We use CampBackgroundchecks.com. This reporting background check company does social security verification, nationwide federal and statewide criminal checks and checks against national sex offender registries.

HOW OLD ARE THE COUNSELORS?
-ACA requires counselors to be at least 19 yrs of age. Our counselors are 19 and up and go through an interview process and background checks and take part in orientation sessions that involve safety procedures and best practices working with youth. Many of our counselors are earning college degrees in secondary education, science, physical education and the fine arts.

WHAT IS THE CAMPER TO STAFF RATIO?
-1 camp counselor to 6-8 campers.

DO YOU HAVE A NURSE ON DUTY?
-YES. We hire a Registered Nurse who will be on campus and available twice daily and will help as needed and on trips. Parents will have access to her cellphone.

WHAT HAPPENS IN THE EVENT OF SEVERE WEATHER?
-Campers, counselors and staff will be aware of all severe weather alerts and directed to proper safety areas.

IF NO CELLPHONES ARE ALLOWED HOW WILL I GET A HOLD OF MY DAUGHTER?
- Parents can call, or email camp directors and we will give messages to the campers at meal times.

CAN I EMAIL MY DAUGHTER?
-You can email your daughter through our website at info@campsummergold.com or through camp grams (the registration portal) and we can pass the messages on quickly. Send a card or letter through mail is always appreciated early in the week.
SENDING PACKAGES TO CAMP
- Be aware that packages to Aurora take 3 business days. We recommend UPS of FEDEX. 
CAMPERS PHONE CALLS HOME POLICY
-In the event a camper needs to speak to her parents due to illness, family emergency or homesickness they are allowed to do so with the Camp Directors.
HOW MUCH TIME IS SPENT INDOORS COMPARED TO OUTDOORS?
- WE do plan to be outdoors as much as possible and mix this with working in studios, the indoor pool and classrooms.

ARE THE CABINS/DORM ROOMS AIR CONDITIONED?
-YES. The rooms are air conditioned.
ARE SCHOLARSHIPS AVAILABLE?
-Scholarship season is closed. Check back next year. Scholarship forms are due by March 15th each year. Click here to go to the scholarship information page.
WHY DO MENTORS MATTER?
-Exposure to mentors, role-models and counselors increases self-confidence necessary for success.

IS SELF CONFIDENCE LOWER FOR GIRLS?
-Yes. Believe it or not, it is. While we earn the majority of Masters and PhDs, the confidence crisis starts between ages 10 – 16 years of age mostly because of media and other social situations. We are dedicated to helping girls with this issue. Research shows men do not suffer from this issue, as much.

WHAT WILL HAPPEN IF WE DON'T BUILD CONFIDENCE?
- We could limit their opportunities.

IS THERE A BENEFIT IF WE ARE SUCCESSFUL?
-YES! The research is extensive from the home, to the classroom, to the boardroom, to around the globe. Corporations promoting women are more profitable. The list is long. When women succeed, our country succeeds together.

WHAT DO GIRLS GET OUT OF CAMP?
-Positive Identity -Independence -Leadership skills -Social Skills (Friendship Skills) -Social Skills (Social Comfort) -Social Skills (Peer Relationships) -Adventure and Exploration -Environmental Awareness -Positive Values and Decision-Making -Summer Learning and Positive Risk-taking

CLICK HERE IF YOU HAVE OTHER QUESTIONS. Thank you!