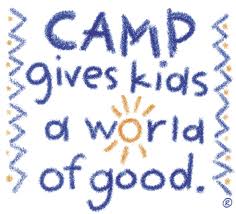 Alarm clock if you want one but the counselors will wake them
own mug for hot cocoa or tea
Pillow & twin bedding, or sleeping bag
An old blanket or large beach towel to sit on outside.
Your favorite stuffed animal (if you want to) 
Something you'd like to remember from home (photo, quotes, etc)
Set of bath towels
Bathing suit
Book(s) for reading before lights out
Book light for reading
Long pants or jeans for cool nights and cookouts
Sweatshirt or sweater (for evenings)
Pair of closed toe shoes (this is a must for camp trips)
Toiletries with and a small bag, tote or bucket to carry
Flashlight (this will be used)
Raincoat or umbrella (just in case)
Sunscreen & Hat
Slippers or flip flops for the shower
Bug repellent (we will have some too)
Yoga mat is you want to take a yoga class
Bring a dress if you want to for the final banquet if you want (this event is casual)
ABOUT CELLPHONES: We have a no-cell phone policy at camp that imitates the same polices held at all other camps, public and private schools. Campers should leave all digital devices and cellphones at home. If they are brought to camp they will need to be collected and safely stored in the camp's office so that they aren't lost or used inappropriately. 
REGARDING CAMPER AND PARENT/GUARDIAN COMMUNICATION: Girls and Parents/Guardians who need to check in with one another can do so during a per-scheduled time in the camp office by letting the directors know in advance.  Parents can email their camper at info@campsummergold.com. Directors will deliver email notes, letters and messages after lunch. Parents and guardians will see what their child is doing everyday on our website and flickr account. Names are never included to retain privacy.