---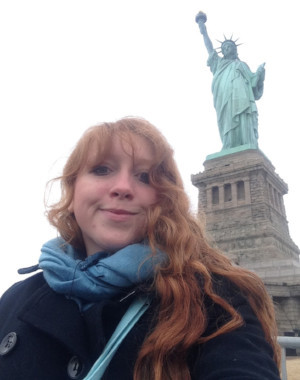 Schuyler Geery-Zink
Schuyler is returning for her 2nd year at Camp Summergold - last year she was a counselor and this year she is Counselor Manager. She is graduating from Nebraska College of Law in May with a Juris Doctor in National Security Law and International Human Rights Law. She is a part-time professional musician who writes songs, sings, and plays banjo in the local band Frailin' Hearts. To keep active, she enjoys Tai Chi, jogging, weight-lifting, and biking. Lately, Schuyler has developed an interest in personal finance and fitness and hopes to inspire campers to value themselves and their money with a workshop on being "a healthier, wealthier you!" She looks forward to campfires, stargazing, and singing with campers!
---
Chloe Meier
Chloe is returning for their third year as a counselor and is our new Junior Counselor Manager. They are graduating from UNL in December with a degree in Secondary English and Language Arts Education with minors in Women's and Gender Studies, English, and Communication Studies. At UNL, Chloe is very involved on the UNL Speech Team. Chloe is an avid cat lover (the cutie pictured is named Willie Cathairs, like Willa Cather, get it??) and spends their free time, writing, reading, crafting, going on hikes, and playing with their cat, Trudy. At camp, Chloe is most excited to go on lots of nature walks and teach creative writing to help campers find their own unique voices. 
---
Shane Freeman
Shane is a returning counselor and will be graduating this May in Sociology with a Criminology and Psychology minor at Doane University. She is on Doane's Dance Team as well as being on the Multicultural Planning Committee for the university. She is excited about her new position in Omaha at College Possible that she will start full-time this fall! Shane enjoys writing poetry, dancing and singing. She is excited to work with the campers and help them develop a new self confidence and love for life.
---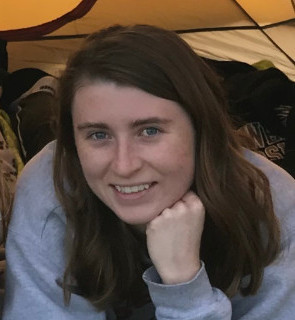 Sarah Spaeth
Sarah will be a new counselor this summer. Sarah is majoring in Sociology/Anthropology at Wesleyan University. She enjoys being in the outdoors and spending some time in the sun. Some of her hobbies are playing the violin, soccer, camping, reading, and biking. She is excited to get to know campers as well as faculty!
---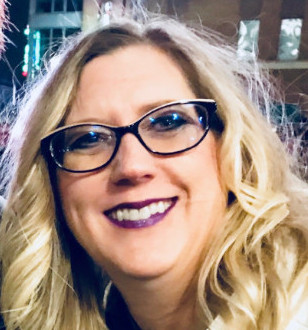 Mary Anne Prinkkila-Rogers
Mary Anne is a new volunteer resident mentor for 2018.  She is a Team Manager for State Farm Claims.  She enjoys reading, watching reality television, and spending time with her family and friends.  However, most of her spare time is spent improving the lives of women and girls through programs leading to social and economic empowerment as a leader for Soroptimist. 
---
Mary Kingslan Gibilisco
Mary has had a lifelong interest in art. She began studying art formally in 1979 at the University of Nebraska and in 1984 graduated Magna Cum Laude with a degree in Fine Art and a minor in Art History and Spanish. In 1998, Mary worked on Nebraska's Governor's Mansion restoration project supplying four original paintings that are now a part of the permanent collection of the mansion. She has written several art instruction books and has produced over 100 art instruction DVDs. Mary's favorite subject matter is both still life and portraits. She enjoys teaching youth art because it is a learned skill that anyone can do! Mary teaches in her Omaha, Nebraska studio as well as across the United States, Canada, Europe and Asia. She is currently pursuing a Master's degree in Youth Development.  Additionally, Mary has been a Dancing Classrooms ballroom dance teacher for Arts in Motion since it began in 2006 and is also the Business/Grant Manager for the nonprofit Arts in Motion. She is on the board of directors for  Camp Summergold.
---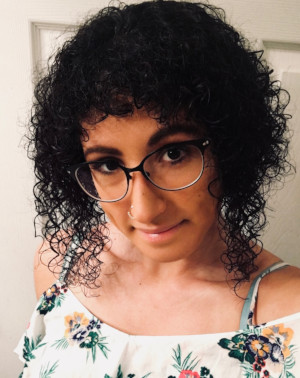 Devra Hock
Devra is thrilled for her first summer at Camp Summergold, having attended her temple's sleep-away camp for 8 summers growing up in Phoenix, AZ. She's currently finishing up her Master's of Science in Earth and Atmospheric Sciences at the University of Nebraska-Lincoln studying paleo-ecology. She'll be continuing her research as well as researching museum education as it pertains to paleontology as she continues with her PhD here at UNL in the fall. Devra's had a life-long love of dance and theater in addition to her scientific endeavors. She has been dancing and doing musicals ever since she can remember, from being Molly in "Annie" when she was 5, to participating in her high school productions for all her high school career, and she still performs with Scottsdale Musical Theater Company when she is back home. This summer, Devra is part of the chorus of 42nd St. with SMTC. She also performs and teaches aerial dance in Lincoln, NE with Big Top Performance Arts Center, and has two cats that perform their own version of acrobatics in her apartment! Devra is beyond excited to mentor and get to know all the campers and help them discover and explore their own passions!
---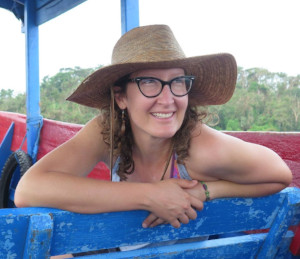 Liz Tylander
Liz is a Registered Nurse who has spent the last two years as a Peace Corps Volunteer in Nicaragua, where she worked as a community health educator. In addition to providing technical training for improved health care services at a rural hospital, Liz established and trained a network of Youth Health Promoters in six rural communities to provide peer-to-peer sexual health education. A passionate gardener and outdoors woman, Liz is eager about facilitating educational experiences in the outdoors. Liz is excited to work with Camp Summergold as our Camp Nurse and Assistant Instructor. 
---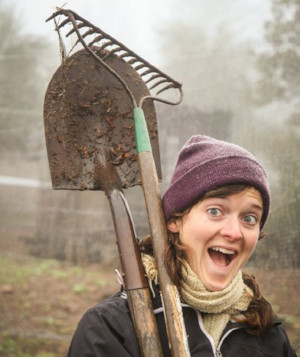 Kat Shiffler
Kat has been living for the last two years in Nicaragua as a volunteer with the U.S. Peace Corps, where as a high school teacher, she worked on developing and piloting a national curriculum for youth entrepreneurship based on Design Thinking and Project-Based Learning.  Before the Peace Corps, she worked facilitating community projects related to food and farming systems for a rural non-profit based in Nebraska. Kat is a beekeeper, as well as a plant and pollinator enthusiast, with a graduate degree in Agroecology from the Norwegian University of Life Sciences. She is passionate about action-based learning and the power of young people to design solutions to the world's greatest challenges.
---
Maddie Pytlik
Maddie is a new counselor this year. She is majoring in elementary and special education at the University of Nebraska-Lincoln. In her spare time she enjoys reading, camping, and shopping. Maddie plans on joining the UNL speech team next year. She is energetic and excited and looking forward to getting to know the campers and learning something new! 
---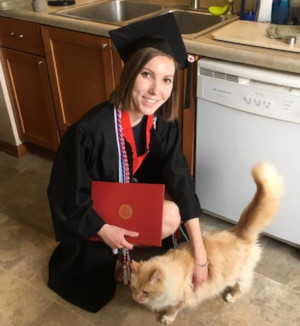 Carleen Glenn
Carleen just graduated from UNL with a degree in advertising and minors in communications and gender studies. In school, she was the president of the Creative Commons, a club that empowers women through teaching them creative skills, and she's very excited to be able to bring that leadership and insight to a younger audience. In her free time, she watches local bands perform, collects records and hangs out with her son/cat, Sparta.
---
Grace Green
Grace is excited to start her very first year as a counselor at Camp Summergold! She spends most of her time working at the family business of selling ice cream at Ivanna Cone with her mother and brother. Her hobbies are reading, crocheting, bike riding, trivia of tv shows to name a few.